About HAPi
About HAPi Pipeline
HAPi pipeline is designed, constructed, owned and operated by Gujarat Gas Limited (GGL) (formerly known as Gujarat Gas Company Limited). It is 73.2 km long and 18 inch diameter natural gas pipeline. It starts at Hazira in Surat district and terminates at Ankleshwar in Bharuch district.
In the year 1997, GGL planned to construct HAPi pipeline, to connect Surat and Ankleshwar for the planned gas distribution network in and around these areas to cater to GGL's own demand.
GGL commissioned HAPi pipeline on 10th May 1999.
PNGRB Authorisation
The PNGRB on 5th July 2012, granted authorisation to GGL for the HAPi pipeline. The figure below provides a geo-referenced map authorised by the PNGRB.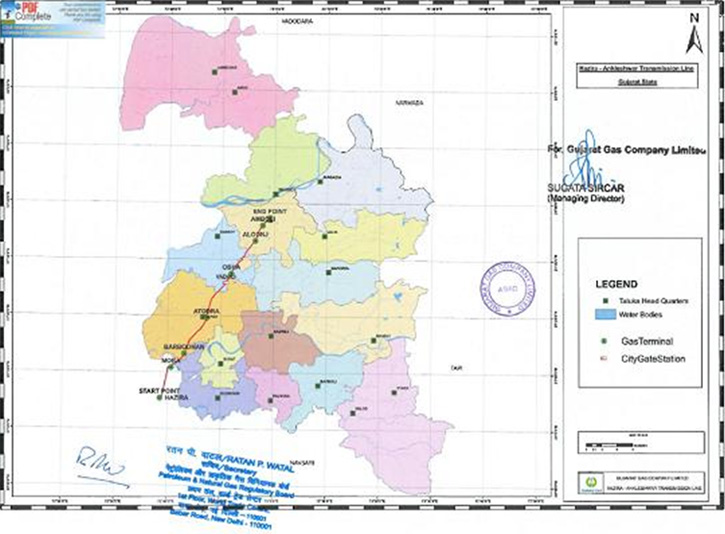 The HAPi capacity details as per the format specified by the PNGRB is as below
Click here for HAPi capacity declaration format
The Access arrangement guideline for HAPi is as below
Click here for Access arrangement guideline