Board of Directors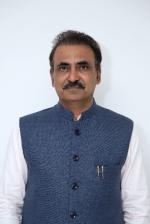 Shri Pankaj Kumar, IAS
Chairman
Shri Pankaj Kumar, IAS is the Chief Secretary of Gujarat State. Shri Pankaj Kumar is a Senior IAS Officer of 1986 batch. He has done his B. Tech (Civil Engineering) from IIT, Kanpur and MBA (Public Policy & Management) from ICPE, Ljubljana.

He has wide experience in various departments such as Revenue, Home, Health and Family Welfare, Agriculture and Disaster & Relief Management in various capacities. He has also served in state PSUs like Gujarat Maritime Board (GMB), Gujarat State Road Transport Corporation, Gujarat Mineral Development Corporation etc. He worked as Collector and DDO in several districts as well. He also served as Addl. Principal Secretary to Honorable Chief Minister, Gujarat. He worked as Additional Chief Secretary, Home Department, Government of Gujarat before his appointment as Chief Secretary.

He led series of reforms in Revenue Department including development of online portal iORA that facilitated online Non-Agricultural (NA) permission and Land Premium Payment notably. He had fostered changes in working culture to be more open, transparent, and accountable. He had also extensively used Social Media in governance specially during National Disasters. He has been assigned the task to guide and supervise Health & Family Welfare Department for entire work relating to Covid-19 activities for the State of Gujarat.

In addition to his responsibility as Chief Secretary of the State, he is also Chairman of Gujarat State Petroleum Corporation Limited, Gujarat Alkalies & Chemicals Limited, Gujarat State Fertiliser & Chemicals Ltd., Gujarat Narmada Valley Fertilisers & Chemicals Ltd., Gujarat Maritime Board, Gujarat Gas Limited and Chairman & Managing Director of Gujarat State Petronet Limited.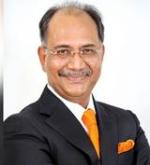 Dr. Rajiv Kumar Gupta, IAS
Director
Dr. Rajiv Kumar Gupta, IAS is an officer of 1986 batch of Indian Administrative Services. He is presently the Additional Chief Secretary, Industries and Mines Department, Govt. of Gujarat and the Managing Director of Sardar Sarovar Narmada Nigam Ltd. Dr. Gupta holds a degree in Political Science and is a Gold Medalist. He also holds post graduate degree in Political Science and Ph.D. (International Law), in addition to having done specialized courses in Law, International Trade and Environment from United Nations University and University of Melbourne. Dr. Gupta has worked in various Government departments, both in Government of Gujarat and Government of India. Dr. Gupta has also headed foreign assignments and worked as Advisor Director at GAP Regional Dev Administration (UNDP) Turkey. He also possesses vast experience of heading various Govt. Public Sector Undertakings, both listed and unlisted, various Government regulatory bodies etc.

Shri Milind Torawane, IAS
Director
Mr. Milind Torawane, IAS is a Bachelor of Engineering (Electronic & Telecommunication). He has held various important positions in Government of Gujarat (GoG) like Municipal Commissioner-Surat Municipal Corporation, Secretary-Housing & Nirmal Gujarat, Additional Chief Executive-Gujarat Urban Development Mission, Director-Diamond Research & Mercantile City Limited, etc. Lastly, he was Managing Director-Gujarat Urban Development Company Limited.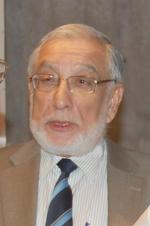 Shri Jal Patel
Independent Director
Shri Jal Patel, an Associate Member of the Institute of Chartered Accountants of India as well as of the Institute of Company Secretaries of India, has a professional experience of more than 45 years.
 
He was associated with the German FAG group of Bearing companies since 1962 where he handled various managerial functions. In 1977, he took over as the Managing Director of the company. Subsequently, he was promoted as the Vice Chairman and Managing Director before retiring in 2000. His areas of expertise include Finance, Accounts and Administration.
 
He is also actively involved with various social and welfare associations and federations as well as various trusts.

Shri K.D. Chatterjee
Independent Director
Shri Krishna Das Chatterjee has done a B.Sc. from University of Calcutta in 1959 and is a member of the Institute of Cost and Works Accountants of India (ICWAI). Shri Chatterjee was awarded the V.Srinivasan Memorial Gold Medal. Shri Chatterjee had worked with Dunlop India Limited and Gujarat State Fertilizers & Chemicals Limited. He was Executive Director (Finance) of Gujarat Narmada Valley Fertilizers Company Limited. He has rich experience in the field of Finance, Human Resources Development, Marketing, Information Systems and Administration functions.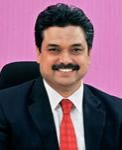 Prof. Yogesh Singh
Independent Director
Prof. Yogesh Singh is the Vice Chancellor of Delhi Technological University. He has been the Director of Netaji Subhas Institute of Technology, Delhi and Vice Chancellor of Maharaja Sayajirao University of Baroda, Gujarat. He received his M.Tech. (Electronics & Communication Engineering) and Ph.D. (Computer Engineering) degrees from National Institute of Technology, Kurukshetra, Haryana. Prof. Singh has an iconic track record of quality teaching, innovation and research with 'h' index of 31 and citation index of 3248, reported by Google scholar as on 11th November, 2019. A great mentor who has supervised 23 Ph.Ds in the area of Software Engineering. His areas of research include Software Testing, Software Quality & Metrics and Empirical Software Engineering. He is listed as the third best amongst the most productive Indian authors for participating in Software Engineering Research as reported by "Indian Computer Science Research Output during 1999 - 2008, Qualitative Analysis" published in Journal of Library & Information Technology, November 2010. He has more than 250 publications in International and National Journals/Conferences. He wrote a book on "Software Testing" published by Cambridge University Press, England (2011). He has also co-authored books on Software Engineering published by New Age International Delhi and Object Oriented Software Engineering published by PHI Learning, Delhi. He is the Chairman, Governing Board, Information and Library Network (INFLIBNET) Centre, Gandhinagar with effect from 31st January, 2018. He is a member of the Executive Committee of National Assessment and Accreditation Council (NAAC) with effect from 3rd October, 2019. He is also a Member of Board of Governors of the Academic of Science and Innovative Research (ACSIR) India from 16th January, 2020. Prof. Singh was the Chairman, Central Regional Committee, All India Council for Technical Education, Bhopal (covering States of Madhya Pradesh, Chhattisgarh & Gujarat). He was member of the General Council of National Assessment and Accreditation Council (NAAC) and was also the member of the Governing Council of Association of Indian Universities. He has served as Dean, University School of Information Technology, Controller of Examinations and Director Students Welfare of Guru Gobind Singh Indraprastha University, Delhi. He has been a part of the prestigious 'Yale-India Leadership Programme' at Yale University, USA. Visited Columbia University, New York State University, Stony Brook University and Cooper Union College under the aegis of this Programme.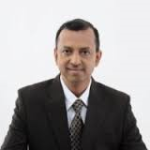 Shri Bhadresh Mehta
Independent Director
Shri Bhadresh Mehta is Chartered Accountant, Company Secretary and Cost Accountant by qualification. He holds professionally qualified senior managerial experience with a proven success of over 25 years in steering finance, audit and infotech functions of reputed business groups. His areas of specialization are strategic planning, financial management, auditing, information technology and risk management.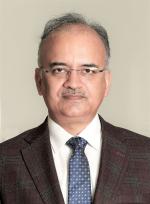 Shri Sanjeev Kumar, IAS
Managing Director
Shri Sanjeev Kumar, IAS is Managing Director of Gujarat State Petroleum Corporation Limited. He has done B. Tech (Hons.) from I.I.T. Kharagpur and Masters in Public Affairs from Humphrey School of Public Affairs, University of Minnesota, USA. He has very rich knowledge and wide experience of working in various Government Departments and Public Sector Undertaking.\r\nHe has held distinguished positions in Government of Gujarat including Collector of Kheda & Gandhinagar. He has vast experience in Finance Department wherein he has served as Addl. Secretary (Budget), Secretary (Expenditure) and Secretary (Economic Affairs) in Government of Gujarat.\r\nHe was Managing Director of Gujarat State Investment Limited. He has also served as Director on the Board of various Companies including Gujarat State Financial Services Ltd, Gujarat Industrial Development Corporation, Gujarat State Electricity Corporation, Gujarat Mineral Development Corporation, Gujarat Urban Development Company Limited, Gujarat State Transport Corporation Ltd, Gujarat Infrastructure Development Board, Diamond Research and Mercantile City Ltd, Urban Ring Development Corporation Ltd, Dholera Industrial City Development Ltd.