Board of Directors

Shri Anil Mukim, IAS
Chairman of the Board of Directors
Shri Anil Mukim, IAS is the Chief Secretary of Gujarat State. He has done Graduation in Commerce and Law, he joined IAS in 1985. He held many important portfolios including Collector & District Magistrate, Vadodara, Bhavnagar & Kutch-Bhuj, Addl. Principal Secretary to Honourable Chief Minister; Municipal Commissioner, Ahmedabad, Principal Secretary, Revenue Department, Additional Chief Secretary, Health & Family Welfare Department, Additional Chief Secretary, General Administration Department and Additional Chief Secretary, Finance Department with Government of Gujarat. He has also held several positions at Government of India, including Joint Secretary, Ministry of Commerce & Industry, CVO, Housing & Urban Development Corporation and Secretary, Ministry of Mines. He has wide corporate experience and held Directorship on the Board of various distinguished Companies. In addition to his responsibility as Chief Secretary of the State, he is also Chairman of Gujarat State Petroleum Corporation Limited, Gujarat Alkalies & Chemicals Limited, Gujarat Narmada Valley Fertilisers & Chemicals Limited and Gujarat Maritime Board.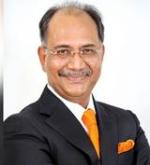 Dr. Rajiv Gupta, IAS
Director
Dr. Rajiv Gupta, IAS is an officer of 1986 batch of Indian Administrative Services. He is presently the Additional Chief Secretary, Industries and Mines Department, Govt of Gujarat and the Managing Director of Sardar Sarovar Narmada Nigam Ltd. Dr. Gupta holds a degree in Political Science and is a Gold Medalist. He also holds post graduate degree in Political Science and Ph.D. (International Law), in addition to having done specialized courses in Law, International Trade and Environment from United Nations University and University of Melbourne. Dr Gupta has worked in various Government departments, both in Government of Gujarat and Government of India. Dr Gupta has also headed foreign assignments and worked as Advisor Director at GAP Regional Dev Administration (UNDP) Turkey. He also possesses vast experience of heading various Govt. Public Sector Undertakings, both listed and unlisted, various Government regulatory bodies etc.

Shri Milind Torawane, IAS
Director
Mr. Milind Torawane, IAS is a Bachelor of Engineering (Electronic & Telecommunication). He has held various important positions in Government of Gujarat (GoG) like Municipal Commissioner-Surat Municipal Corporation, Secretary-Housing & Nirmal Gujarat, Additional Chief Executive-Gujarat Urban Development Mission, Director-Diamond Research & Mercantile City Limited, etc. Lastly, he was Managing Director-Gujarat Urban Development Company Limited.

Dr. Manjula Subramaniam, IAS (Retd.)
Independent Woman Director
Dr. Manjula Subramaniam is a senior Retd., IAS Officer. She was Chief Secretary to Govt. of Gujarat and Chief Vigilance commissioner of Gujarat. Dr. Manjula Subramaniam, IAS (Retd.) served as Principal Secretary, Energy and Petrochemicals Department at Government of Gujarat. Dr. Subramaniam, IAS (Retd.) has vast experience in the fields of Administration and Management. She has held distinguished position in the Government of Gujarat and was Chairperson and Director in many Govt. of Gujarat promoted companies.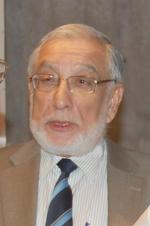 Shri Jal Patel
Independent Director
Shri Jal Patel, an Associate Member of the Institute of Chartered Accountants of India as well as of the Institute of Company Secretaries of India, has a professional experience of more than 45 years.
 
He was associated with the German FAG group of Bearing companies since 1962 where he handled various managerial functions. In 1977, he took over as the Managing Director of the company. Subsequently, he was promoted as the Vice Chairman and Managing Director before retiring in 2000. His areas of expertise include Finance, Accounts and Administration.
 
He is also actively involved with various social and welfare associations and federations as well as various trusts.

Shri K.D. Chatterjee
Independent Director
Shri Krishna Das Chatterjee has done a B.Sc. from University of Calcutta in 1959 and is a member of the Institute of Cost and Works Accountants of India (ICWAI). Shri Chatterjee was awarded the V.Srinivasan Memorial Gold Medal. Shri Chatterjee had worked with Dunlop India Limited and Gujarat State Fertilizers & Chemicals Limited. He was Executive Director (Finance) of Gujarat Narmada Valley Fertilizers Company Limited. He has rich experience in the field of Finance, Human Resources Development, Marketing, Information Systems and Administration functions.

Prof. Piyush Kumar Sinha
Independent Director
Professor Piyush Kumar Sinha is a faculty in the area of marketing and retailing. He has more than three decades of academic and industry experience. He has taught at leading management schools of India. Prior to joining IIMA, he was the Dean at MICA. He teaches Retailing and Marketing Management to the post graduate students. He also offers courses on Marketing Management and Consumer Behaviour to the Ph.D. students. He has been the Chairperson of the Centre for Retailing at IIMA.

Dr.Sinha conducts training programmes for senior managers in the area of Marketing, Retailing and Sales. These programmes have been conducted as open as well as company-based customised programme for several companies dealing in service, consumer products and industrial products.

Dr. Sinha has consulted companies in the areas of retail efforts, service management, marketing strategies, and marketing communication. His clients include companies from engineering, software, media, petroleum and retailing. He is working with some of the leading retailing companies in India. The projects include loyalty programmes, enhancing the performance of the outlets and redefining the role of the outlets in the new environments.

Prof. Vishal Gupta
Independent Director
Vishal Gupta is an Associate Professor in the Organizational Behaviour Area at the Indian Institute of Management Ahmedabad, India. He obtained his doctorate in Human Resource Management from the Indian Institute of Management Lucknow, India, in 2013. He holds Bachelor's degree in Electrical and Electronics Engineering from BITS-Pilani, India. Prior to joining IIMA, he worked as an Assistant Professor in the HRM Group at the Indian Institute of Management Calcutta, India. Prof. Gupta has also worked as a Hardware Design Engineer with ST Microlectronics Pvt. Ltd., Greater Noida and with Infineon Technologies AG, Munich, Germany where he was involved in the design of high-performance Application-Specific Integrated Circuits (ASICs).

Prof. Gupta's current areas of teaching and research are leadership development, compensation and performance management, motivation, emotional intelligence, decision-making organizational justice, creativity and innovation management and R&D management. His PhD thesis on 'Leadership in Public Sector R&D Organizations' was awarded the 'Outstanding Doctoral Dissertation' award in the year 2013-14 in Leadership & Organizational Development category by European Federation for Management Development and the Emerald Group Publishing. He was recognized as an 'Emerging Psychologist' by the National Academy of Psychology, India in 2014. In 2016, he was conferred the 'Young Scientist Award' in Social Sciences Category by the National Academy of Sciences India and Scopus (Elsevier). His research has been published in international and national journals of repute and has been covered by dailies like Times of India, Business Line, Ahmedabad Mirror, Mint and DNA. He has undertaken consulting and training projects for organizations like SiCOM, Tilburg University, Netherlands, Taj Group of Hotels, Ambuja Cements Limited, Tata Teleservices, L&T, Pepsi, Emerson, DRDO, medium & small scale enterprises, and pubic sector government units.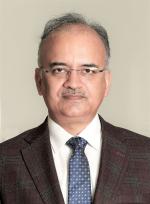 Shri Sanjeev Kumar, IAS
Managing Director
Shri Sanjeev Kumar, IAS is Managing Director of Gujarat State Petroleum Corporation Limited. He has done B. Tech (Hons.) from I.I.T. Kharagpur and Masters in Public Affairs from Humphrey School of Public Affairs, University of Minnesota, USA. He has very rich knowledge and wide experience of working in various Government Departments and Public Sector Undertaking.
He has held distinguished positions in Government of Gujarat including Collector of Kheda & Gandhinagar. He has vast experience in Finance Department wherein he has served as Addl. Secretary (Budget), Secretary (Expenditure) and Secretary (Economic Affairs) in Government of Gujarat.
He was Managing Director of Gujarat State Investment Limited. He has also served as Director on the Board of various Companies including Gujarat State Financial Services Ltd, Gujarat Industrial Development Corporation, Gujarat State Electricity Corporation, Gujarat Mineral Development Corporation, Gujarat Urban Development Company Limited, Gujarat State Transport Corporation Ltd, Gujarat Infrastructure Development Board, Diamond Research and Mercantile City Ltd, Urban Ring Development Corporation Ltd, Dholera Industrial City Development Ltd.